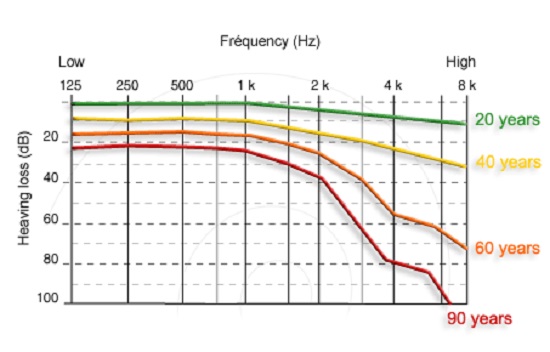 We can't claim that our post a week ago, concerning iPhone earbuds and hearing aids, triggered The Wall Street Journal (WSJ) article urging Trump to appoint a savvy FDA (Food and Drug Administration) head who could pressure the hearing aid industry to offer substantially lower-priced solutions. Actually, the FDA had already in early December 2016 announced that it would (a) stop enforcing the requirement that patients get a prescription from a highly-trained and degreed specialist (audiologist) before thay can purchase hearing aids, and (b) consider creating a new category of over-the-counter products.
THE FACT THAT THERE ARE NO PRODUCT-BY-PRODUCT REPORTS (ONLY A BASIC GUIDE TO THE CATEGORY AS A WHOLE) ABOUT HEARING ASSISTANCE DEVICES FROM THE CONSUMER REPORTS ORGANIZATION SHOULD IMMEDIATELY TRIGGER SUSPICION ABOUT THIS CATEGORY OF PRODUCTS.
But thanks to our continual tracking of hearing issues and technology, we can correct some of the vagueness, omissions, and errors in the recent WSJ article. Two items were particularly wide of the mark. First was what they called an "over-the-counter hearing device". There are two types of hearing devices— "true" hearing aids (medical devices that are regulated by national government authorities in most countries) and small audio amplifiers often called PSAPs (Personal Sound Amplification Products). Hearing aids are expensive (typically $1,500-6,000), may not be covered (even for military veterans) by medical insurance, and are mostly sold by small and specialized organizations who employ highly-trained audiologists. (An interesting exception is Costco, which sells units (made by Sivantos, formerly Siemens) only in the low-priced end of the range and appears to have—or is in the process of recruiting–degreed audiologists.) PSAPs cost as little as $30 and as much as about $750 (including both left and right ears). The WSJ article was vague, but apparently it was advocating that hearing aids should be sold without a prescription. However, given the difference in price ranges, they well could have been talking mainly about PSAPs. We have personally had highly mixed results with PSAPs. The $30 models were, unsurprisingly, junk. The highly-publicized (because of its design based on the R&D conducted by the noted Dr. Rodney Perkins) Soundhawk brand quickly went bankrupt (pretty-but-operationally-challenged design and poor customer service due to its low-budget phone-and-web nature). The clunky-looking models from PerfectChoiceHD and SoundWorld Solutions sell in the $350-750 range and MAY be adequate for many people with only modest hearing problems. We tested the SoundWorld Solutions model but could not find much or any hearing improvement.
Second was the article's advice to take a free online hearing test. We reviewed 15 different ones. With one exception, they were useless or even worse. Some of them were disguised self-serving means of prospecting for potential customers because they required you to register. We realize that it is good business not to give away what you sell, but the tests weren't very good anyway (some were just a few multiple-test questions). Others required you to wear headphones or use a telephone, which would potentially add a lot of noise that compromised the test (and likely preclude your wearing any PSAPs for comparison purposes). The exception was the innovative innovative Online Hearing Test and Audiogram Printout, which enabled us to create a crude hearing loss vs. frequency curve like the one that illustrates this post. But this curve, or the better ones prepared by trained audiologists using professional equipment, appears to be essentially useless, and mainly a selling tool of audiologists. It is unlikely to help anyone purchase a PSAP. It MIGHT give SOME guidance in selecting a hearing aid, but the features, appearance, and—most importantly—actual experience during the warranty period are likely far more important.